By Brian Daniel Swai, Communications Associate.
In partnership with Smart Lab, Vodacom Tanzania launched Season 2 of the Vodacom Digital Accelerator Program on April 25th, 2022, looking to receive applications from technology startups across the country. The accelerator program returns with the same aim to support early-stage and growth-stage technology startups with disruptive products and services that have the potential to be brought into the market.
Season 1 of the Vodacom Digital Accelerator received applications from 500+ local technology startups and generated over 377 million TZS in startup revenue and more through investment during the acceleration phase.
Season 2 looks to expand and support startup founders with disruptive products from more regions in Tanzania. The accelerator will take startup founders through expert training, mentorship, technical support, and access to tools and funding to empower them to grow into profitable, revenue-generating businesses.
Eligibility for application and evaluation criteria
The accelerator program is best suited for Seed to Series A revenue-generating tech startups that have headquarters in Tanzania. Selected startups should be formally registered businesses with their founder and appropriate team members available to join this season's program. Other specific requirements include;
All applicants should be the age of 18 and above.

Startups should demonstrate traction, ideally between Seed and Series A stages in the Tanzanian market.

Startups should build a scalable product or service with a significant total addressable market and a defensible growth model.

Startups should serve the

fintech, edutech, healthtech, entertainment, tourism, agriculture, cybersecurity and e-commerce

sectors.
Benefits of the program
Vodacom Digital Accelerator supports the vision of the startups; season 2 will offer its founders full autonomy and control of the roadmap of their startup. Furthermore, here is what startups have to gain from this program;
Equity free funding and follow-on investment

Access to M-PESA for Business services

Access to industry experts

Access to training and tools

Regulatory and compliance support

Technology support

Go to market strategy
Focus sectors of the program.
The program is looking to work with local technology startups operating in the Fintech, Edutech, Healthtech, Agriculture, Entertainment, Tourism, Cybersecurity and E-commerce sectors. We ought to explore digital transformation opportunities and, more importantly, contribute to empowering young Tanzanians with innovative solutions to create jobs and solve societal problems.
Phases
(April 25th - June 30th) - Application call to all innovators in Tanzania
(August - November) - 15 startups will be selected to go through 13 weeks of acceleration.
(January - June 2023) - Top 3 selected startups will be supported to raise more funding and grow/scale their innovation.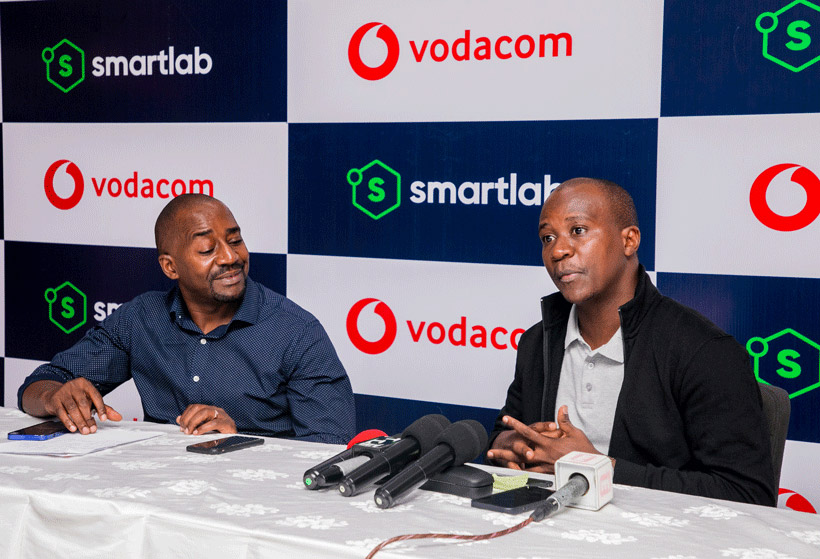 The deadline for applications is June 30th 2022. All submissions are recieved through our website: www.vda.co.tz where there are more details about our program. Kindly reach out through our email ideas@smartlab.co.tz for any inquries.